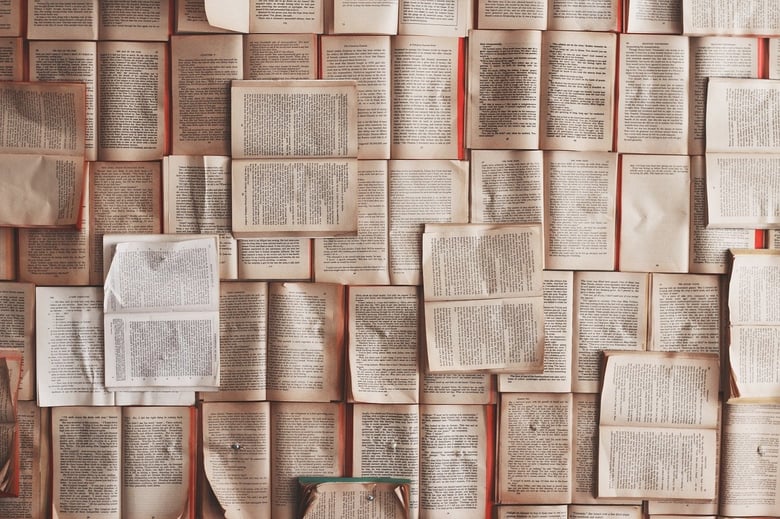 Looking for an inspiring book that takes you on a great running, trail running or even mountaineering adventure? I have selected 5 of my favourite running books for you!
Running book #1 : Eat & Run - Scott Jurek
In the world of ultra-trail, Scott Jurek needs no introduction! Seven times winner of the Western States 100 (to mention only this race), Scott is one of the references in the world of (very) long distance running.
In this autobiographical book, Scott takes us through his early life: his childhood, his family, his first steps in running and, most importantly, how and why he came to take such a close interest in his diet. Whether you're an omnivore, vegetarian or vegan, this book is bound to make you think about what you eat and how your diet affects your sporting performance. Bonus: great vegan recipes at the end of each chapter.
Running book #2 : Born to run - Christopher McDougall
In this book, everything starts with a journalist who wonders why he is always injured from running. His investigation leads him on a crazy adventure to discover a Mexican people: the Tarahumaras. In total immersion, he learns how this people, reputed to be the "best runners in the world", live and run. Their particularity: they run barefoot (or almost)!
I think it's a must-read for anyone who runs: it will definitely make you think about the way you run!
Running book #3 : Autoportrait de l'auteur en coureur de fond - Haruki Murakami
While we often deal with runners who write, in this book it is a writer who runs! The man who started running at the age of 33 describes his daily life with his beautiful pen: his daily outings (10 km a day, 6 days a week), his marathons, his triathlons, and above all the sensations that running gives him.
A very different book from the others, which deserves to be discovered and read by running enthusiasts!
Running book #4 :
Kilian Jornet - la frontière invisible
Kilian Jornet's second book is one of my favourites. In The Invisible Frontier, Kilian tells us about one of his greatest passions: mountaineering. This book takes us on an expedition to the heart of the Himalayas. We navigate between his intimate reflections, his relationship with death, his way of overcoming the trials that face him.
A mixture of fiction and reality, Kilian embarks on his adventures and reveals his most personal thoughts.
A book that I loved, very different from his first book. If you want to know more about this "alien" man, I invite you to read it: we discover a deeply human Kilian who confides in us as he would confide in a friend.
Running book #5 : Vivre et courir - Emelie Forsberg
If you are looking for an inspiring book, I can only recommend Emelie Forsberg's book: Living and Running. She is known as "Kilian Jornet's wife" and is above all a great lover of mountains, trail running, skiing... and above all a fully fledged athlete.
Discovering the daily life of an elite athlete (ski mountaineering in the winter and trail running in the summer), each chapter is a lesson in life and positivism, full of advice, joie de vivre and sharing. The illustrations in the book, all by Kilian Jornet, are beautiful and each chapter takes us closer to the life of this couple who have lived in the mountains all their lives and who aspire to become self-sufficient by growing their vegetables in the @moonvalley_smallfarming.
It is impossible not to smile and be carried away by Emelie's happiness on every page. She transmits her passion like no other!
I hope you'll enjoy these readings! If you have read an inspiring book lately, don't hesitate to share it with me in the comments!