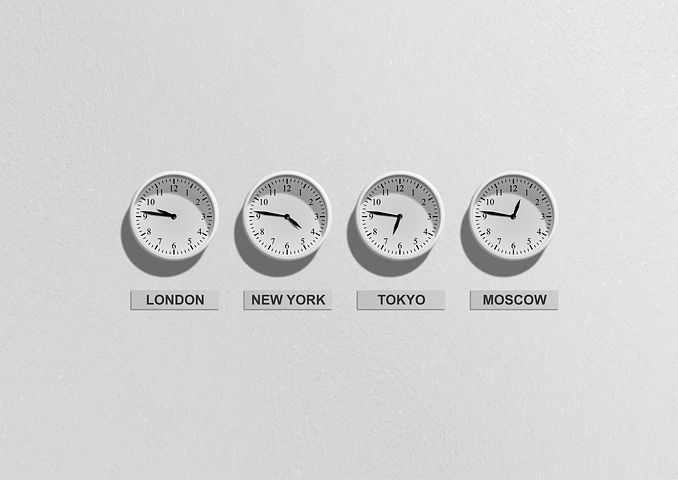 There is still time... to reverse the climate trend

There is still time... to stay below 1.5 degrees

There is still time... to change cars

There is still time... to find the technology that will save us all

There is still time... to find the leaders you can trust...

Wow, there's still plenty of time.

Time is an abstract notion that exists because of the place that each of us gives it. Time is not perceived by any sense: we don't hear it, we don't see it, we don't sniff it. We perceive it. Each of us differently. Each of us feels that there is a rhythm in things, that there are beginnings and ends. When the most important organ of modern man, his smartphone, has no battery and we no longer have the time, we can refer roughly to the height of the sun to find our bearings in the time of day.

Time is long. Time flies. When one is young one has the impression that one will be old in a long time, and when one is old one has the impression that one was young yesterday.

Therefore, how can we apprehend such an abstract notion, time, for such an abstract issue, the future of our planet? The double kiss kool effect of abstraction, the best way to lose everyone and finally not to change the lines.

Because it seems that the future of our society is very abstract for everyone. We grew up in a society of control and standards. You control the temperature in your living room, you control the speed of your car, you control your blood pressure, you control space by being able to go to the other side of the planet in a few hours.... And when control gets a little out of hand, then that's the end of the beans. For example you are happy to take your A380 (ok it's no longer RIP) to Dubai, a green lung with a mild climate, a village square and friendly shops. And now the plane is 1 hour late. The company taught you your rights, so you have the right to be angry with the company, and you even ask if you can't be refunded. Control is everywhere and our life is millimetre-sized.

Then one day you are told that the climate is changing, and would, in the distant future, be out of control. The good joke. Here's what can happen in a human brain normally constituted and fed to modern society:

Since when would the climate change under human action? Well, this question, still relevant 10 years ago, has only a few survivors of the Covid Donald and Jair left to exist.

Distant horizon? The IPCC speaks to us of 2100, while I have not yet found my destination for the May bridges... IPCC, speak to me 2021 2022. Ha nothing is going to happen? Yes, a few mega fires, and a few temperature records exceeded by 0.3 degrees.... Ok wait, I'm not going to go to Ausrtaly this year, I hear it's top Costa Rica.

Out of control ? Ohhh, man has been to the moon buddy. Then Elon, half god half marabout, said we were going to colonize Mars. And you think we can't control the CO2 in the atmosphere? Wait until Dyson comes out with the Dyson V12, a fine particle vacuum cleaner, with a special nozzle for plastic too.

It's clear that all this doesn't speak to us.

Between the denial of change, the denial of lack of control, a distant horizon... and the fear of the unknown that increases denial, change can hardly come naturally, serenely, and massively.

For the truth is that by saying that there is still time, we kill time, and the purpose that goes with it. As Aurélien Barrau says, it is already too late to see irreversible consequences on global climate inaction. But not too late for these consequences to be reduced.

It is no longer a question of playing on semantics. Punitive, coercive, liberticidal...

When I was a child I remember the motorcycles riding at 80 in the city with their hair in the wind. Today it is not conceivable in everyone's head. We had to go through the law. It reduces your freedom for your safety and that of all. Maybe in 2025 you can only go to Bali by winning your ticket by drawing lots and paying 3000 euros for the same ticket. And this will not shock anyone.

And if our first step towards a responsible turfu was not to welcome new laws in the name of preserving living conditions on Earth, saying "the way I lived before was not a social achievement as could be the right to vote, the way I lived before was unconsciousness, I am conscious now".