During confinement, it is not always easy to keep active. Even though there are some tips that we have shared with you, motivation is not always there. However, it is essential to continue to be active in order to stay healthy.
It is for this reason that Mathieu Lafontaine and his team ofosteopaths have selected some motivating and quality exercises that you can do at home, at any time of the day. Whether you are locked in a 15m2 Parisian studio or a 200m2 villa with a view of the sea, here is our selection of the best exercises to do at home.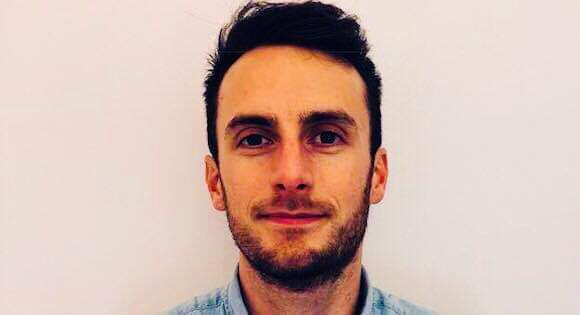 15 exercises to do at home to strengthen your body during confinement
- Time : 30 minutes
- Objective :strengthening of deep muscles
- Material :sports mat or lounge mat (or even a bath towel or a piece of carpet) + a ball + a rubber band
- Area required : 1 m2
1. Don't forget the short 2-minute warm-up before starting the series to avoid injury.
2. Chest scissors: Strengthen the gluteal muscles, keep the supporting leg perfectly aligned with the chest. The free leg moves upwards.
3. Planking: strengthening of the abdominal muscles and the serratus major (Ps: do not raise the buttocks too much or lower them too much: risk of back injury)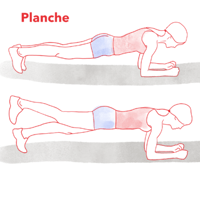 4. Knee presses: work the pectoral muscles, triceps and the large back.
5. Reverse crunch: strengthening the oblique and rectus abdominis muscles
6. Mountain climber: strengthen thighs and abs
7. Burpee: cardio and quadriceps strengthening
8. The toadstool: strengthening of the gluteal muscles with a rubber band attached to the knee, simply do the « toadstool » in one direction and then the other
9. Pelvic lift: Strengthening the gluteal and abdominal muscles Lift the buttocks off the ground while lying on the back.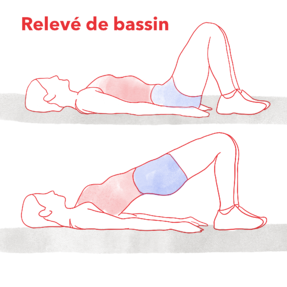 10. Jump rope: work on calves and cardio (if your ceiling allows it!)
11. Crunch-abdos cross: strengthening of the oblique muscles. It's like the reverse crunch but you bring your head back towards your right and then left knee.
12. Jumping lunges: build up your thighs and boost your cardio. To do this you need to do several lunges with your legs from front to back.
13. Ball curl: Strengthening the oblique and rectus abdominis muscles. It's like a normal sit-up but your feet are on a ball, you work on balance and abdominal muscles.
14. Jumping jacks: strengthening the adductor and gluteal muscles
15. Lateral elbow tuck: objective: strengthening of the dorsi major, serratus major and oblique of the abdomen.
The osteopath's little tips for fighting the coronavirus:
We felt it was important to offer you quality activities at home. Indeed, maintaining activity is essential for good health and coping with illnesses. To fight and react to the virus, you also need to maintain a healthy diet with fresh and seasonal products. Unfortunately, pasta won't save you!
In addition, do not hesitate to supplement your diet with foods rich in vitamins and trace elements.
The most important vitamins are:
- Vitamin D, which boosts the body's immune system by activating the white blood cells (T cells) needed to make antibodies and destroy microbes. It is found in oily fish and is stimulated by the sun's UV rays. If you are stuck at home without seeing the sun, consider taking supplements to supplement your vitamin D intake!
- Vitamin C is a powerful antioxidant that protects white blood cells. It also stimulates the production of cytokines that activate the immune response. It is found in particular in coloured fruits and vegetables.
- Vitamin A, by stimulating the increase of white blood cells, it promotes the production of antibodies. It is found in carrots, pumpkin and spinach which are in season!
If you would like advice on a video or on nutrition, do not hesitate to contact a sports osteopath:
The final word: #StayHome and take care of yourself!