Today, the number of solidarity actions undertaken by companies is increasing: donations of days off, food distributions, solidarity workcamps, etc. To increase their employees' sense of gratitude, some companies are putting their CSR policy into practice by introducing innovative solidarity measures.
We suggest 4 solidarity actions to implement in your company.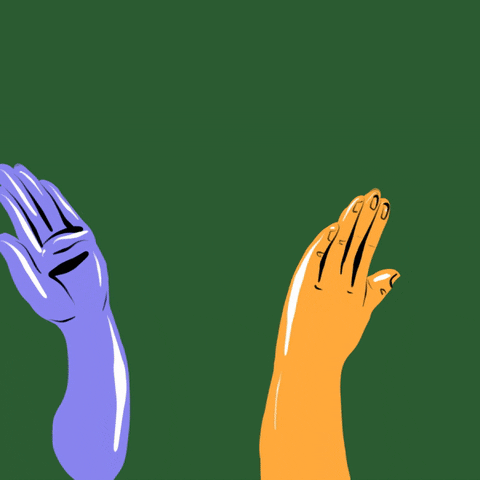 1 ) Food donations
A craze among retailers for socially responsible positioning has emerged: organic and fair trade products, waste reduction... The law against food waste (February 2016) transforms this voluntary commitment into an obligation, which prohibits large-scale distribution from throwing away unsold products. Every non-food company can be concerned by the collection and/or redistribution of products.
2 ) The leave fund
The principle is simple: to support a colleague, for example, your employees can donate half a day's paid leave to benefit someone else. This technique has already proved successful in several companies. It encourages solidarity and mutual aid between your employees.
3 ) Rounding of wages
What is it? Every month, employees can choose to donate pennies from their salary, or one or two euros, to the charity of their choice. The employer can double this donation if he wishes. The employee and the employer contribute jointly.
4) Joining forces
What if you mobilised your skills? Through multi-activity sports challenges, for example, one of your employees will shine where another is better elsewhere.
This is the idea behind Squadeasy, which allows you to combine your strengths to earn points. In some companies, such as Sine Qua Non, these points are used to fight against violence against women: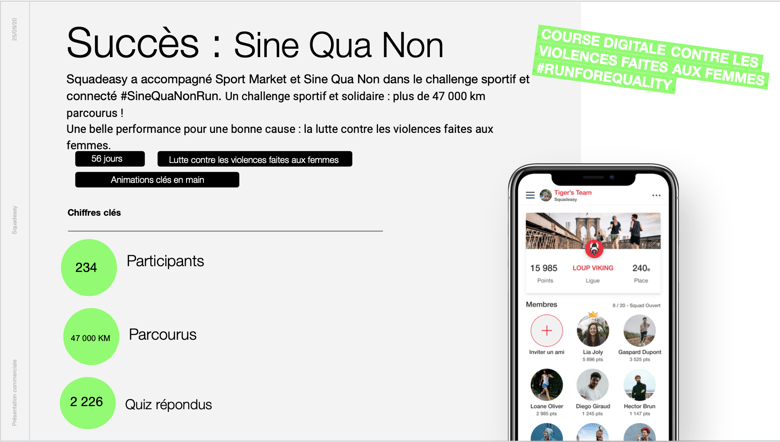 So let's get started?